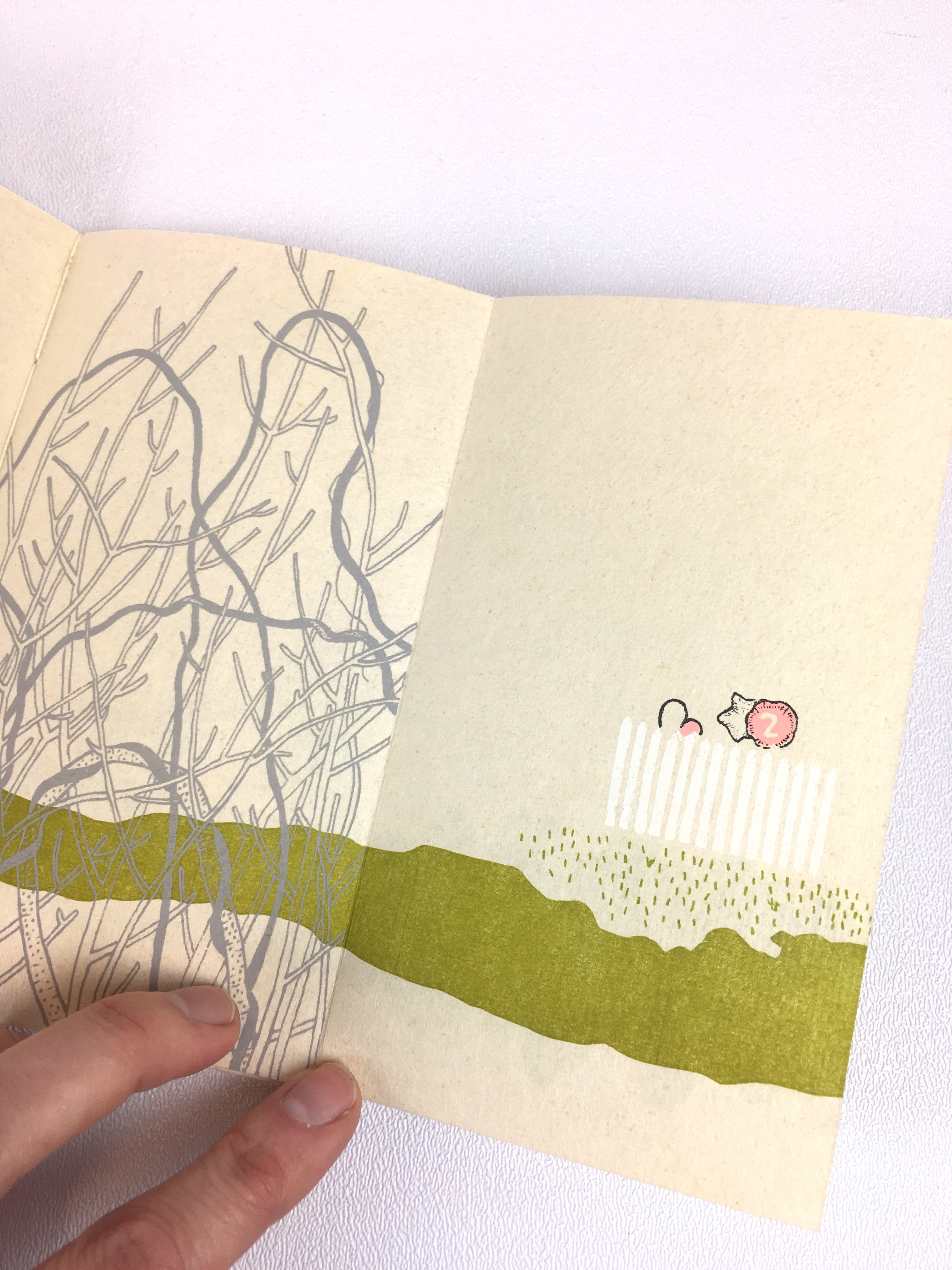 CHANNEL AND FLOW
Channel and Flow
documents an attempt to follow a stream (Tripps Run in Falls Church, VA) on its path through a dense suburban neighborhood. It uses the structure of the book's page turns and foldouts to represent how the stream has been contained and fragmented by the built environment.
Letterpress (Linoleum and pressure printing) and screenprint on Shikoku paper with hand-made milkweed paper covers.
Bound in a modified long-stitch format with screenprinted Plike spine.
Edition of 50.
Made at Women's Studio Workshop in Rosendale, New York.
2014
A full scan of the book can be seen
here
.